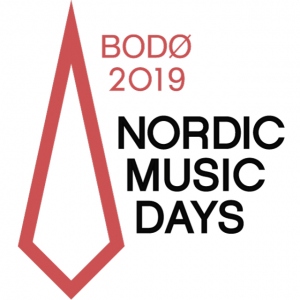 The whole of Bodø is put to use as Nordic Music Days draws north of the Arctic Circle for the first time. From 13th to 16th of November Bodø is hosting the Nordic Music Days 2019, one of the world's oldest music festivals, founded in 1888.
The festival serves as platform for international exchange between ensembles, musicians and repertoires in order to spread the music of Nordic composers. Nordic Music Days 2019 is arranged by The Norwegian Society of Composers, with the theme TRUTH?
I am honoured to be invited to Nordic Music Days 2019 having the Norwegian premiere of the multi-channel sound and video installation and book presentation NS-12, which was published by Hatje Cantz Verlag, Berlin, in collaboration with Skálar | Sound Art | Experimental Music earlier this spring of 2019.
This 8 audio channel installation configuration, referring to the 8 cylinders of the trawler's engine, aims at conveying the physical presence of the trawler's space. The book presentation will include an artist talk. The installation continues in the gallery until end of December. Looking forward!
More info: https://nordicmusicdays.org/composer/konrad-korabiewski/
https://nordicmusicdays.org/events/venissage/