Bending The Waves #2
– a series about radio as Instrument
live Radio show by Sissi FM
live stream at rebootFM
Funded by Initiative Neue Musik e.V.
Anna Friz (CA/US) & Konrad Korabiewski (PL/DK/IS) performing: FJARÐARHEIÐI
Using field recordings, cottage-built electronics, analogue tape and feedback systems, Friz and Korabiewski perform live, accompanied by Friz' monochrome two-channel photo-montage. Together, they craft pensive audiovisual landscapes, strongly influenced by the extreme oscillation between daylight and darkness characteristic of life over a year on the mountainous coast just below the Arctic Circle. Fjarðarheiði is taken from the name of the 25 km mountain pass which connects the village of Seyðisfjörður to the nearest town of Egilsstaðir in eastern Iceland. On this sometimes treacherous road, the visual and acoustic environments are transformed by dense fog and snow storms, effecting a perceptual flux between white-out and black-out which leaves only an aftergrain. If afterglow refers to the light or luminescence left in the sky after sundown, after-grain is the sonic and visual noise that remains when most other frequencies are subtracted.
+ mobile radio: Knut Aufermann (DE) + Sarah Washington (UK)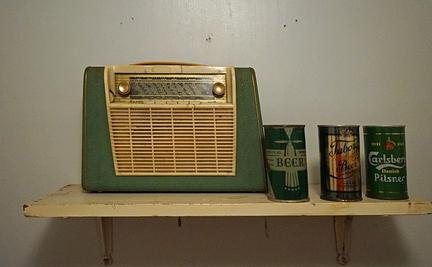 Following on from the success of the Resonance venture and the numerous radio experiments we were able to carry out there, we have since been invited as guest 'radio experts' by projects tapping into a renewed interest in experimental radio and 'radio art'. Now based in Germany, we continue the work of Mobile Radio with those who want to develop concepts through the medium of radio. More than that, Mobile Radio remains a personal artistic journey to create radio work which arises from our encounters and surroundings. Our mission remains the same as it was the first day we first set off on our epic airwave adventure: to seek out new forms of radio by taking radio production out of the studio environment. http://mobile-radio.net
+ radio essay by Tisha Mukarji (JP)
http://ausland-berlin.de/washington-aufermannfriz-korabiewski
https://www.facebook.com/events/1137151826380231/