Winning the Europe – A Sound Panorama international sound-art competition was for me one of the highlights of 2011.
'Europe – a sound panorama' is the title of a project by the Goethe Institute of Belgrade, Deutschlandradio Kultur, Radio Belgrade, the European Broadcasting Union's (EBU), Ars Acustica Group, the Institute for Music and Sound at the Centre for Art and Media Technology in Karlsruhe (ZKM) and the director and media artist Götz Naleppa. Its aim, to compose a soundscape of Europe through the contributions of European sound artists drawing from various disciplines such as electro acoustic composition, field recordings and radio art.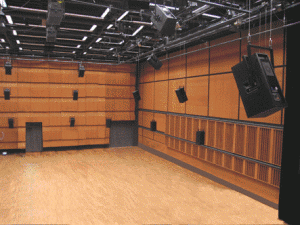 Out of the total of 186 contributions submitted from 25 European countries, an international jury selected the ten best entries and invited the winners to a workshop in Karlsruhe in October 2011. Here we developed a European sound panorama from our combined works under the guidance of German prize-winning sound and media artist Thomas Köner.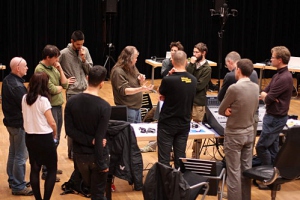 This brand new piece, alongside the 10 winning works, was presented in a live concert at Audio Culture Festival/ZKM on 22 October and broadcast by Deutschland Radio Kultur and participating European radio stations.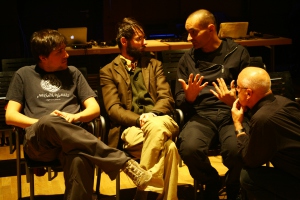 My cinematic sound scape  'Skeyti'  – is a highly atmospheric composition, reflecting distinct Icelandic circumstances, and includes recordings from an old morse massage from 1976.
A podcast presentation of the winning pieces is available online by Goethe-Institut.
The radio broadcast by Deutschlandradio Kultur is also available online.
 An interview (Danish) about the prizewinning composition ´Skeyti´ was made by Danish National Radio P2.
News / 22nd November 2011