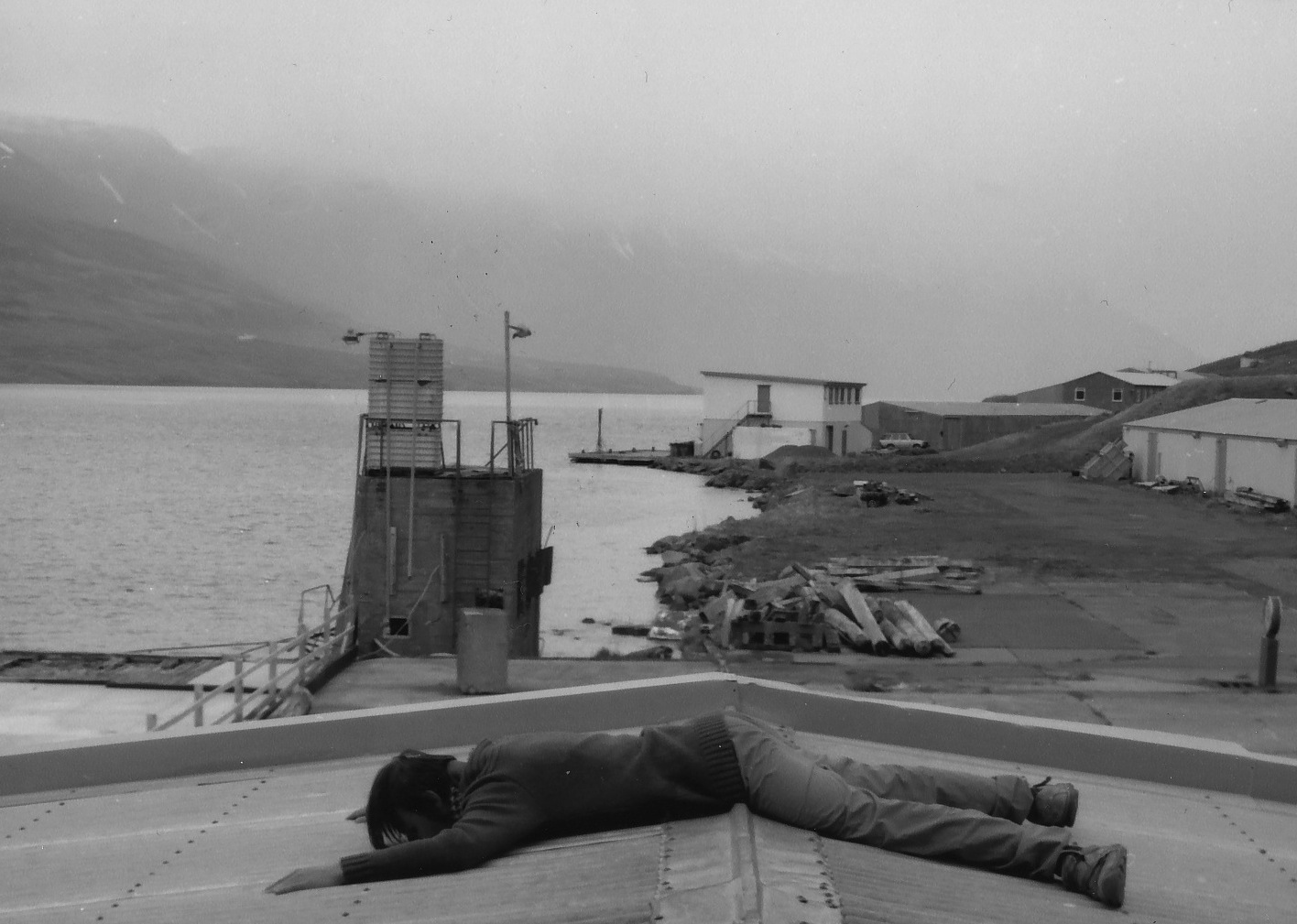 Press photo by Takeshi Moro: Download
Press photo by Rhombie Sandoval: Download
Konrad Korabiewski – composer | sound | media artist

Danish | Polish | Icelandic Konrad Korabiewski (born in Łódź, 1978) is an award-winning experimental composer, sound and media artist working worldwide and currently residing in East Iceland.
Characterised by a marked tendency to transgress various genres and media, his sound art, film music, installations, radio, video and multi-media art works have a strong site-specific element. Konrad Korabiewski's musical atmosphere is sombre and intense, demonstrating a precise attention to musical space; at times with a meditative character, where distortion expresses an emotional depth that demands and attracts attention in minimalistic scenarios of sound.
Among international prizes and grants in 2014 Konrad Korabiewski was awarded the prestige Berliner Künstlerprogramm des DAAD academic award & working grant and nominated for 2 Media Art Awards: European Sound Art Award (formerly known as Deutsche Klangkunst-Preis) and Marler Videokunst-Preis in Germany. He holds a Master in Electronic Music Composition from The Royal Academy of Music, Aarhus, Denmark.
Konrad Korabiewski is founder and currently the director of Skálar | Sound Art | Experimental Music, Seyðisfjörður, East Iceland. He is an independent curator and between 2016 and 2019 was Research Associate at Film and Digital Media Department UCSC (University of California, Santa Cruz). He is a member of Danish Composers' Society since 2004.
Awards and nominations:
2020, awarded the European Media Art Platform (EMARE) residency grant, Antre Peaux (ex-Bandits-Mages), France.
2014, NS-12, nomination for the Marl Video Art Award, Germany
2014, The Art Book Orchestra, finalist in the European Sound Art Award competition, Germany (formerly known as der Deutsche Klangkunst Preis)
2014, 2015, The Institute for Music and Acoustics – Zentrum für Kunst und Medientechnologie, awarded scholarship and residency
2013, Berliner Künstlerprogramm of the DAAD– Deutscher Akademischer Dienst awarded academic award, residency and working grant for 2014
2011, Skeyti, winning the international sound-art competition Europe A Sound Panorama
2011, Affected As Only A Human Been Can Be (interactive art book with integrated sound scape), nominated for Best Book-craft /art book of the Year, Denmark
2010, Affected As Only A Human Been Can Be (interactive art book with integrated sound scape) nominated for the Young Illustrators Award, Illustrative, Berlin, Germany
2005, Slowloop (animation video with sound scape ), winning first price at the film festival KRAKFFA, Cracow, Poland
2003, Lay Down (electro-acustic composition), finalist in Luigi Russolo Electro-acoustic Competition, Italy.
Main education:
2013, Master degree in Electronic Music Composition, The Royal Academy of Music, Aarhus, Denmark.
For more information download biography
For interviews and reviews please visit the press section