From beginning of April I'll be attending an intense tour with one of the current projects 'the art book orchestra' accompanied by lectures at Art Academies and Universities across Europe.
The performance The art book orchestra is an extraordinary audio visual concert form which has come to the large international attention both in the media, exhibitions, and in art & technology research. The concept is 10 different art books on stage, which live acts as the only musical instruments (live electronics). For performance & lectures dates please keep yourself updated in the section of activities on this webpage.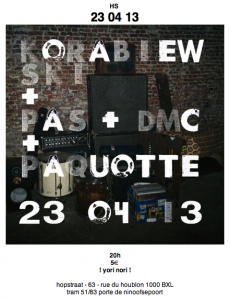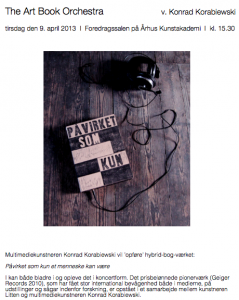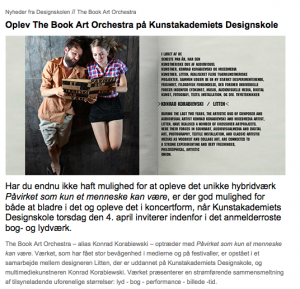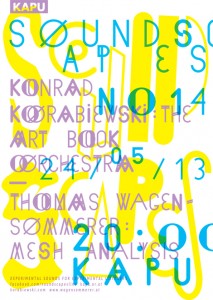 Supported by the Polish Institute in Budapest.